By Linda Keating: It's crazy that we have to specify "our siding looks like wood." But the truth is most replacement siding or low maintenance siding does NOT actually look like wood!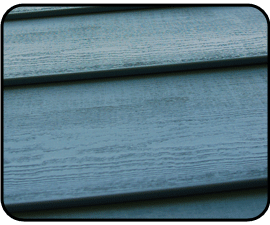 Everlast Polymeric Cladding (aka Everlast Composite Siding) is the most amazing product in the home improvement industry today. It looks like wood and will not rot. It has ¼" thick and 12' long planks just like real wood with a texture which is identical to cedar. Everlast has what is called "Cedar Touch". It has impressions of real cedar trees to make it look exactly like real wood, without the issue or rotting or ever having to be painted. When you walk up to a house clad in Everlast, you almost think that you will come away with a splinter when you run your hand over it that is how realistic it is in appearance. If you are looking for a "true to life" wood look, that will never rot or disintegrate with a maintenance free performance record, then you do not have to look any further! Everlast should be the last product you ever have to research before you side your home with it!
Linda Keating is a siding specialist for Everlast Composite Siding and United Home Experts located in Massachusetts.