It is a cloudy, Friday morning. It has been raining hard all week. High winds, gusts and hail passed through the area yesterday. Today, its time to venture out and survey the damage. The homes vinyl siding is missing a couple of panels. Other panels have become structurally deformed and will need to be replaced.
What was originally a back-burner project has now become a top priority: replacing the homes siding. With the increasingly volatile weather over the last couple of years, this scenario has grown ever-more frequent. To make the right decision, homeowners need to take charge of the situation and research different solutions. Below are several common materials and their benefits and drawbacks.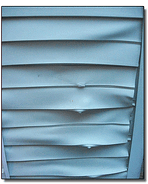 Vinyl Siding

Vinyl siding is one of the more common forms of siding used in colder climates. It is less expensive than aluminum siding, provides good insulation. The key drawback is its lack of dimensional stability. This flaw can lead to dramatic changes in material expansion and contraction. The lack of siding thickness also contributes to the issue.

Fiber Cement Siding

Fiber Siding can be an inexpensive siding solution. However, it is not a perfect solution. Two of its main drawbacks are its ability to absorb moisture and its relatively low insulation values. Moisture absorption makes it difficult for paint to remain on the siding. It is not uncommon for fiber siding homeowners to experience paint peeling.

Aluminum Siding

Before the advent of vinyl siding, aluminum siding was once considered an industry-standard solution. At the time, it was cost-effective and provided superior longevity to wood siding. Aluminum was not without its drawbacks. Aluminum, being a metal, was prone to hail damage. In addition, it has low insulation value. Nowadays, with the rapid rise in aluminum costs, aluminum is no longer considered a very affordable option.

Wood Siding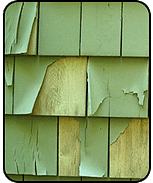 Wood siding is a great-looking solution for homeowners, until a couple of years pass. Wood is a natural, renewable product that can have good insulation qualities. Unfortunately, wood can quickly lose its structural integrity. It is not uncommon for annual maintenance to be required, after the first year or two. This is especially true, when it comes to color fading.


Everlast Composite Siding

Everlast composite siding is a promising, siding solution. It has many of the positive qualities of other materials, without the drawbacks. For example, unlike vinyl siding, it is dimensionally stable.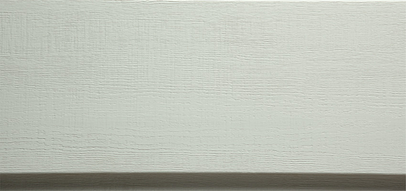 Siding Thicker Than Vinyl Siding

This kind of siding is thicker than vinyl siding. The added thickness provides additional benefits beyond dimensional stability. Composite siding provides a good insulation value, is easy to maintain and does not suffer as much from expansion and contraction extremes.

For home owners, who are in the market for a siding replacement solution, its imperative that they understand the benefits and drawbacks of different materials. Doing a siding thickness comparison is one way to visually see the differences between each material. It may save them from having to repeat the project again in their lifetimes.