Homeowners who are looking for durable and cost-effective siding options often turn to one of two options: Cedar Siding or Everlast Siding. Both offer a great finished look for a home's exterior. Various siding options differ substantially in price ranges, depending on issues such as dealer, area of the country, hardware and needed finishing pieces, and total square foot of the home. While price may be a deciding factor, homeowners often look at additional considerations such as durability, upkeep, and weather and bug resistance. However, if looking at price alone, one brand appears to be a better option than the other.

Cedar Siding Cost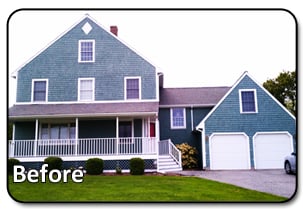 Most brands of siding come in standard brands and price ranges. The positives of cedar siding include that fact that the siding offers the look of wood. Pricing cedar siding is a bit more complicated and depends on a number of factors. Cedar siding is often sold according to the wood grading. The wood grading includes Clear Vertical Grain Heart, A Bevel, Clear Heart, A, B and C Grades, and advanced B and C Better Select Grades.

The things that affect pricing depend on irregularity of the grains and finished looked or clearness of the grain itself. While it is great to have many options, choosing the right grade might prove difficult for a homeowner, and pricing then becomes complicated and expensive. Another added cost of cedar siding is what is called double coursing. This simply means that double siding is used and overlapped to create more insulation for a home in colder climates. Homes in cold environments depend on proper exteriors that insulate the home and save on heating costs. Experts suggest that homes in these areas install double coursing, which means extra siding costs for a homeowner.

Everlast Siding Costs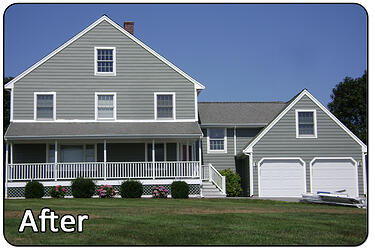 Everlast Composite Siding is a unique siding option made of mixture of cladded or overlaid resin and granular stone coating. Everlast comes in a single brand and style with the only variant being the color choices.

The positives of Everlast include its durability and resistance to strong winds. Other benefits include its resistance to insects and its low maintenance requirements. This brand of siding also provides great insulation for cold climate homes, resulting in lower heating and utility bills.
Wood siding is resistant but often requires replacement, while Everlast can withstand almost any heat, cold, or wind damage. Single layering of siding less upkeep, longer durability, and weather resistance means less replacement costs as compared to other siding options such as cedar.

It is a good idea to contact a local dealer in ones area to get an exact price for the siding of ones choice. Pricing is sometimes complicated, as there various factors come into play. While cedar is a great choice, the slightly more expensive cost for Everlast Composite Siding might prove worth the expense in the long run.