When winter draws to a close and the cherry trees come alive with blooms, many homeowners begin to think seriously about the look of their home. Perhaps the exterior of the home is looking shabby and it is time to replace the siding with a durable siding material. Fortunately for the homeowner there are many types available in a wide range of durability and attractiveness. Following are some of the siding options on today's market with assets and liabilities explained to aid the homeowner in his exterior remodeling project.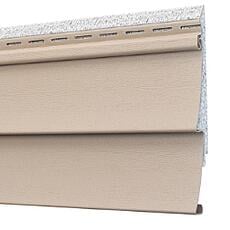 Vinyl siding is easy to clean and maintain and is weather-resistant in moderate conditions. However, it is thinner than composite siding, therefore less durable and adds little insulation. It will not give the genuine wood appearance of Everlast composite siding as it does not have the requisite thickness. After a few years of weathering, it will produce a chalk like film and the best way to tell is by a simple swipe of the hand over the panels and white chalk will appear on your hand.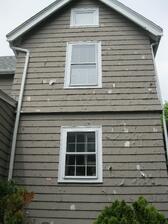 Fiber cement siding is durable and can be purchased either with an attractive wood grain finish or colored in a variety of hues. It is not an ideal choice for harsher climates as its composition consists of wood pulp, which has a tendency to absorb moisture and break down under extreme weather changes. Under those weather conditions, fiber cement tends to peel paint, crack and weaken.
Aluminum siding is fireproof, termite proof and resists fading. It also repels moisture. It cannot compare to Everlast composite siding in durability, however. Aluminum siding is thin and dents easily. It also must be repainted regularly to keep up its appearance, making this option more costly to maintain. If not maintained, the paint will leave chalky residues.
Wood siding, when newly installed, is beautiful, but will rapidly decay particularly in harsh climates. It is the most expensive and time-consuming siding material to maintain. When contrasted to the realistic wood appearance and almost maintenance-free benefits of Everlast composite siding, wood siding is not a practical or durable siding option.
Fiberglass siding is extremely durable. The downside is that its thin and doesn't closely mimic the texture of wood siding. The warranty is also very limited compared to the Double Lifetime Warranty of Everlast (see actual warranty for details).
Wood Composite siding is also referred to as engineered wood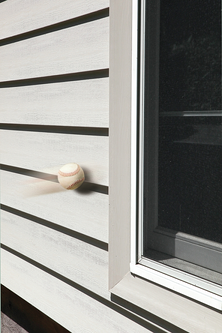 siding. It looks like wood, but isn't free of the problems inherent in real wood such as termites, rotting and the need for regular repainting.
Therefore, the most practical material for the homeowner wishing to remodel his/her home is likely Everlast Composite Siding with its benefits of durability, low maintenance and fantastic looks.
Download a more extensive comparison guide, or get a price for your project.